FISH IN STYLE AND COMFORT
Ocean Surfari operates some of the newest and best-maintained sport fishing charter boats in the Caribbean, featuring state-of-the-art amenities and advanced marine electronics to enhance every aspect of your deep sea fishing experience.
The Reef Surfari snorkel boat is finally seaworthy! Join us for the snorkel adventure of a lifetime! The USVI features some of the finest snorkeling the world has to offer, and we can get you there in record time with twin 350hp Suzuki engines speeding the Reef Surfari through our turquoise waters.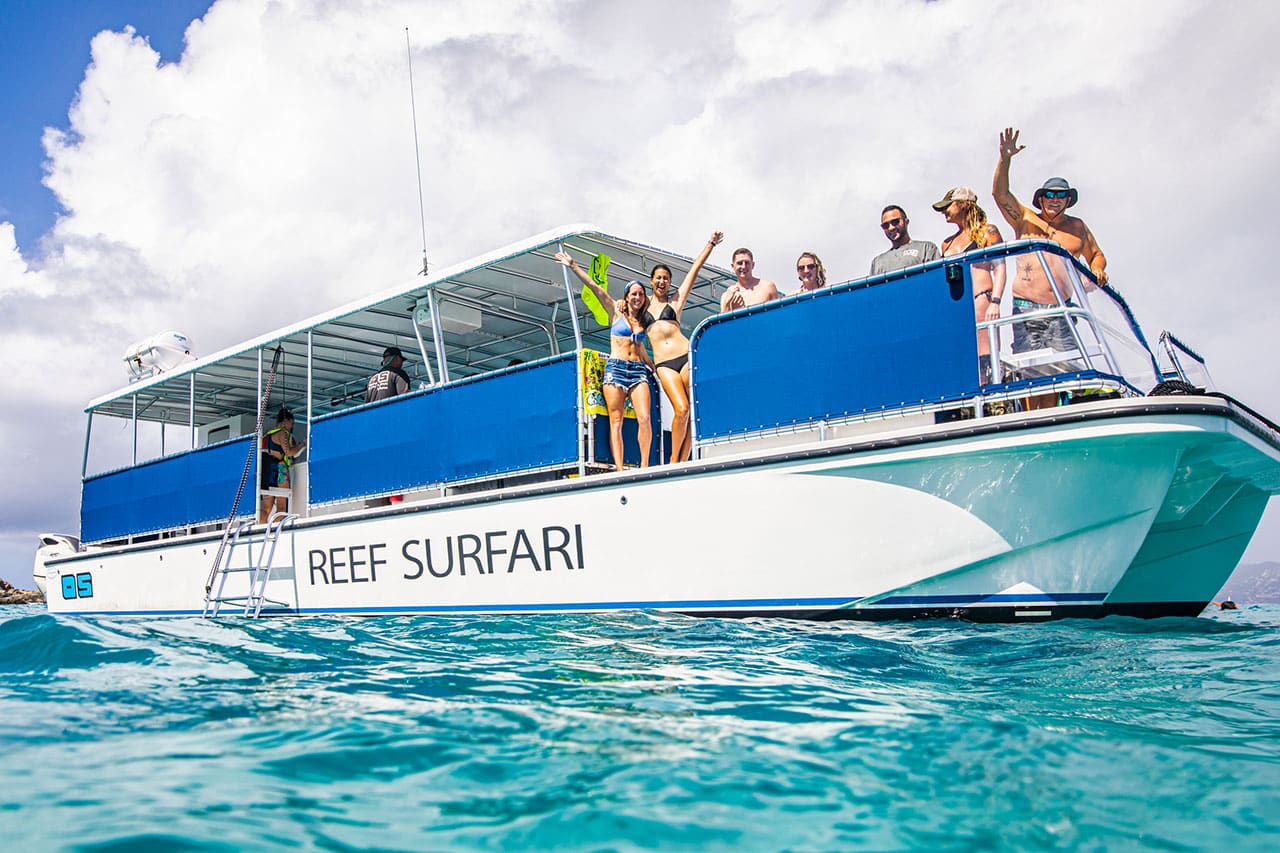 A fast boat, means more bottom time with the turtles, rays and other aquatic life, and with complimentary beverages on board, your adventure will truly be memorable. Book now at the link above for a trip that will make your stay in St. Thomas perfect!
CHOOSE YOUR ADVENTURE WITH US!
USVI - ST. THOMAS, ST. JOHN FISHING CHARTERS