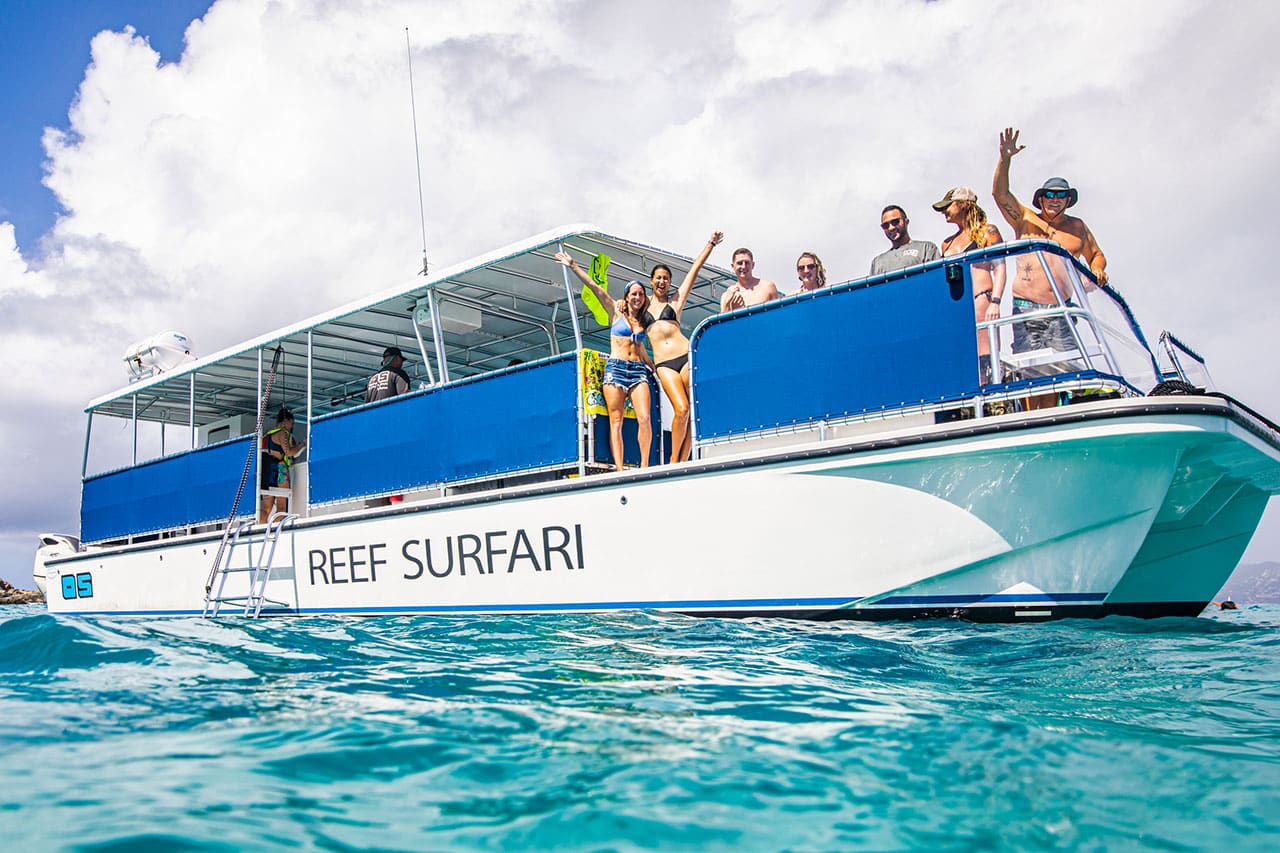 Full Moon Party
Adult (Ages 13+): $75
Join us for a full moon pizza party aboard our new 47' power catamaran Reef Surfari! The bar will be open with beer, rum punch, painkillers and sodas included. Pizza from a local pizza bar and snacks will be included as well. We will leave out of American Yacht Harbor on St Thomas at 6:00 pm and head to the National Park dock on St John to pick up guests at 6:30 pm. From there we head out to enjoy the sunset, music, pizza and drinks in Pillsbury Sound around St John. We will drop guests back at the National Park dock on St John at 9:30 pm and head back to St Thomas at 10:00 pm. Bring your friends and let's celebrate another full moon!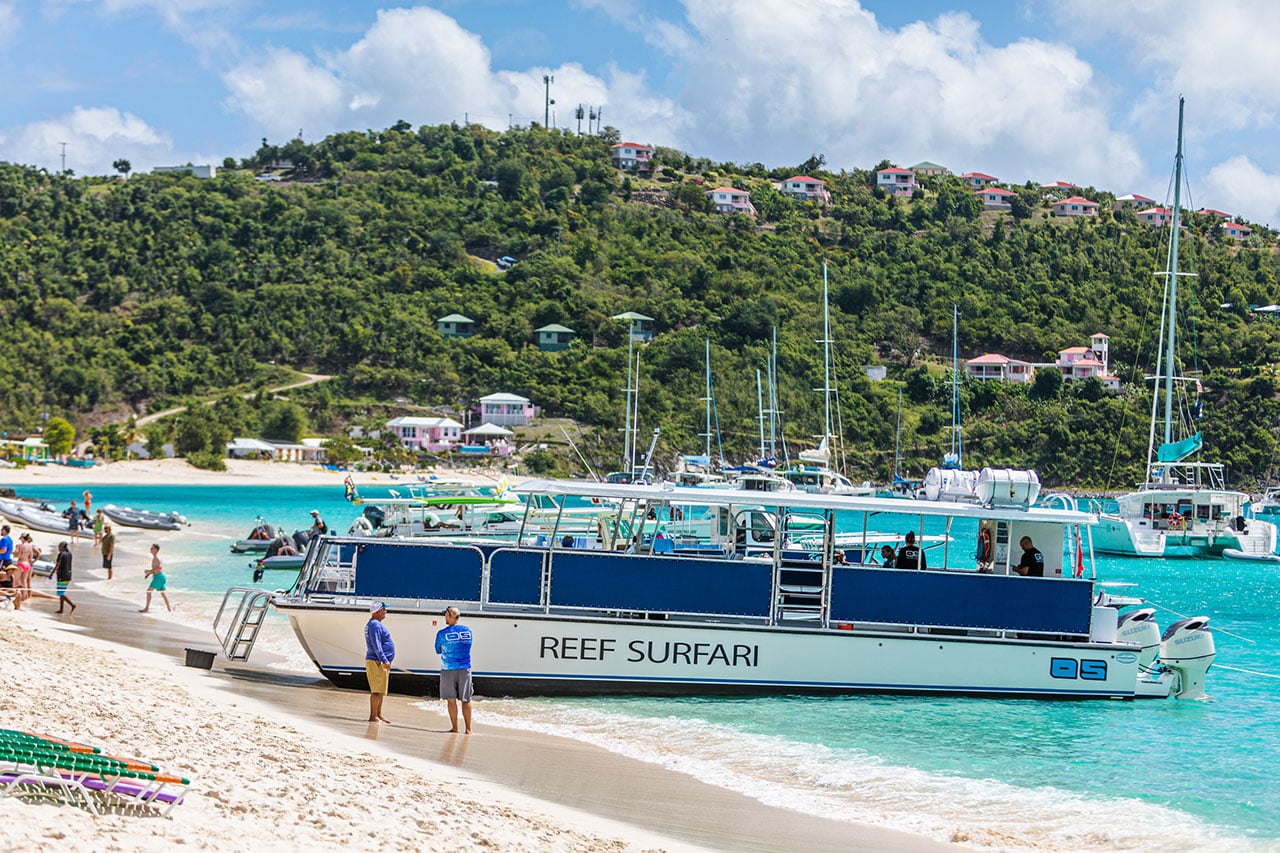 FREQUENTLY ASKED QUESTIONS
A: The Reef Surfari can comfortably accommodate 49 adults. Call for a group rate for parties over six at (340) 227-5448
A: Yes. While snorkeling on the Reef Surfari is not recommended for very young children due to the nature of the event. Young people love to snorkel and are welcome as long as they are good to excellent swimmers.
A: Excursions begin at our Ocean Surfari store at 6300 Smith Bay Road, next to the Red Hook Ferry terminal. Come early and feed the Monster Tarpon from our dock!
A: $75 for adults, $45 for children under 12
A: Yes, all Ocean Surfari boats are bathroom equipped. The Reef Surfari also serves complimentary beverages on board.
A: Absolutely, the 8am Cruz Bay ferry to St. Thomas will bring you right to our docks in Red Hook (See map below). After a thrilling excursion, we will have you back for the 2pm ferry back to Saint John. This will have you on our island's turquoise blue waters for most of the day ... what could be better?